Services
We at PowerNet focus on Installation, Commissioning, Operation and Maintenance of Electrical, Instrumentation, Control and Automation systems, Plant wide Communication Networks, AC & DC Drives and Fire Alarm Systems. We also undertake preventive and breakdown maintenance work.
Electrical System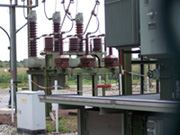 Installation, testing and commissioning of Electrical System
HT and LT panels, transformers, motors, PLC, MCC, MLDB, etc
Fabrication and erection of cable trays, busducts, etc
Laying and termination and jointing of power and control cables
All related structural steel work and civil works like cable trays, equipment, foundation, etc
Installation and commissioning of battery, battery chargers, UPS
View Portfolio
Operation and Maintenance Services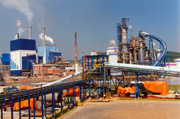 Power plant, substations, switch yard, diesel generators, etc
Equipments in utility system like compressor, boiler, blower, etc
Steel plant, blast furnace equipments like stoves, mud gun, top charging equipments, pig casting machine
Equipments in Steel refining Unit (SRU) like Basic oxygen furnace, LRF, CCM
Equipments in raw material handling system like wagon tippler, stacker unit, conveyor systems, screening unit, de dusting unit
Equipments in petroleum product pumping station and filling station like wagon loading, gantry, tanker, trucker
Equipments in utilities, compressor, boiler, blower, etc
Equipment related water recirculation system like pump house, cooling water system, Effluent Treatment Plant (ETP), thickener, DM plant, etc
Crain and hoists like gantry crane, magnetic crane, grab crane, etc
View Portfolio
Instrumentation and Industrial Automation
Installation, testing and commissioning of
All types of field instruments like temperature gauges, for level flow temperature speed instruments
Control valves, MOV's, safety valves, etc
Fabrication and erection of Airlines, impulse lines, cable tray, etc
PLC panels, marshaling cabinets, JB's, etc
Laying, testing and loop checking of control cables
View Portfolio
Air-conditioning & cooling systems

Installation, testing & commissioning of HVA/C, Window & Split A/C, Water coolers, Chiller units etc.
Operation & Maintenance of Cold room and all Air conditioning systems.
Our Services